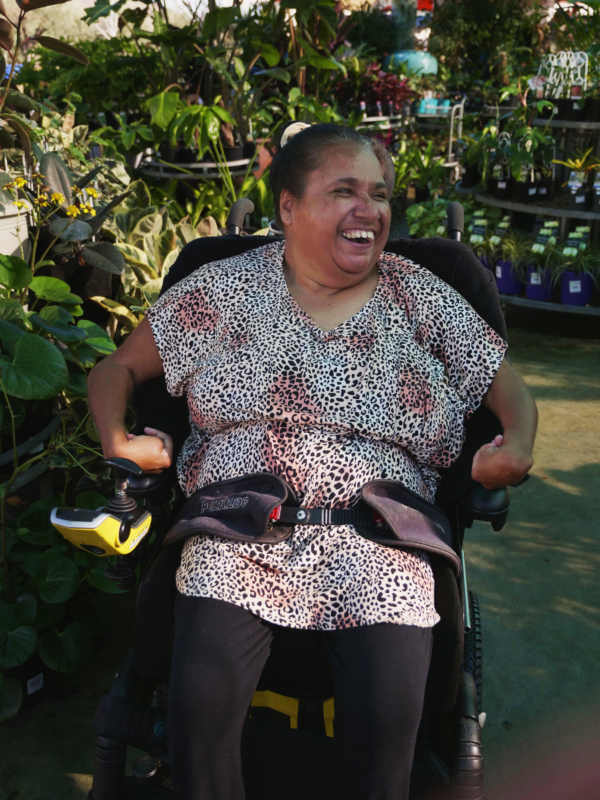 I'm a Whadjuk (Noongar) woman.
My home changed my life.
Now I can be me and do what I want.
I love being under my own roof,(having) my own space.
I like that it's a big space, it suits me.
I'm free to move around.
My home is clean, nice and organised, how I like it.
I like going out and about.
My car is everything to me. I take good care of it.
I love the open road, going out for drives, cruising, listening to music,
exploring places, especially water.
I (also) love shopping for my house,my garden.
I'm proud of my home.  It's my safe place.