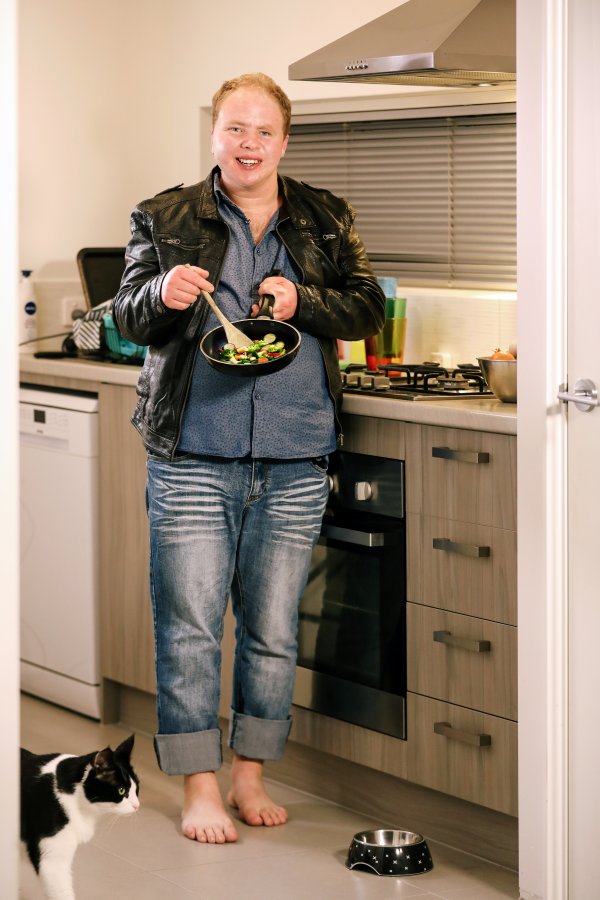 I had some friends who lived in their own place. I wanted to spend some time there and imagine what it would be like if this it my home. I offered to do some cleaning for them, and told them they should go out while I did the cleaning. It was great. I liked being there on my own and doing the cleaning. I decided I wanted to have my own place.
I've been here a couple of years now. I keep it really clean, and I have my things just how like them. I like to make sure I've got things ready when people come over, like something for them to drink. I get people to take their shoes off before they come in.
It's been great but sometimes I get a bit lonely, even with Ruby, my cat. I've been thinking I would like to share my house with someone.