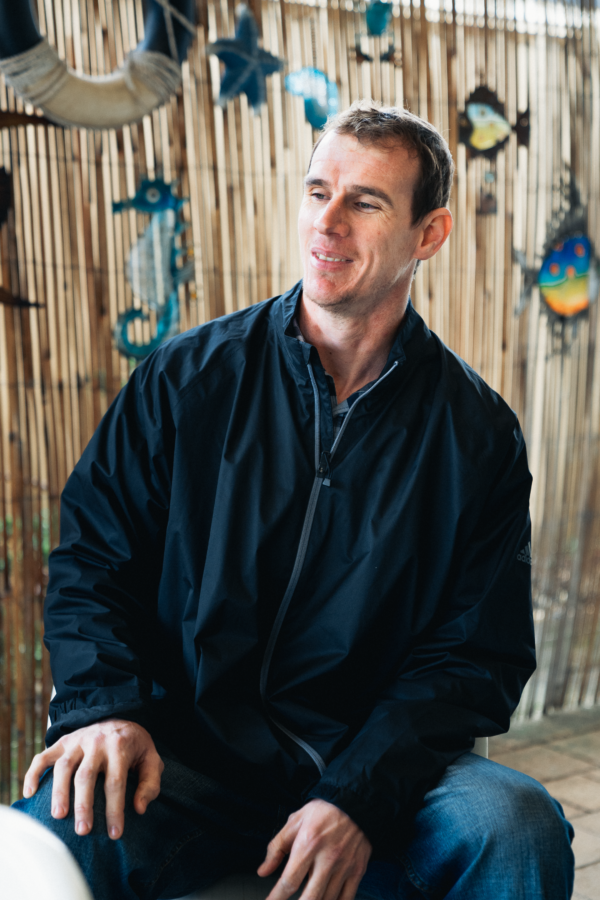 My name's Ryan, but most people call me Woody.
I like to do stuff outdoors, fishing, camping, shooting.
I like to go walking. It makes me feel relaxed.
I like the nature outside.
I like to do Jacob('s) stairs. I can go the stairs 15 times up and down on a good day.
I'm outdoors all day. My work is gardening maintenance. It varies, every day a different job.
Rob, myself and Pam live together. On our days off, we cook breakfast. We cook eggs and bacon.
We all do things around the house. I do vacuuming and dusting,washing. I like to stay occupied and keep busy.
I like to play 'Call of Duty' and I do like some car racing games.
I go to the gym with Mike a couple of times a week. I like to stay fit.
I like to go golfing, hitting the balls off the driving range. It's good for coordination. We hit the balls down the field. You can aim for the buggy and the obstacle course.
Since I've been here, I've met a lot of new people. I do like having people around. Uh, maybe once a week, we have a BBQ. We watch the football and have a beer.
I feel safe where I'm living. I've got lots of people around me who care.
I have fun. I do things I like to do.