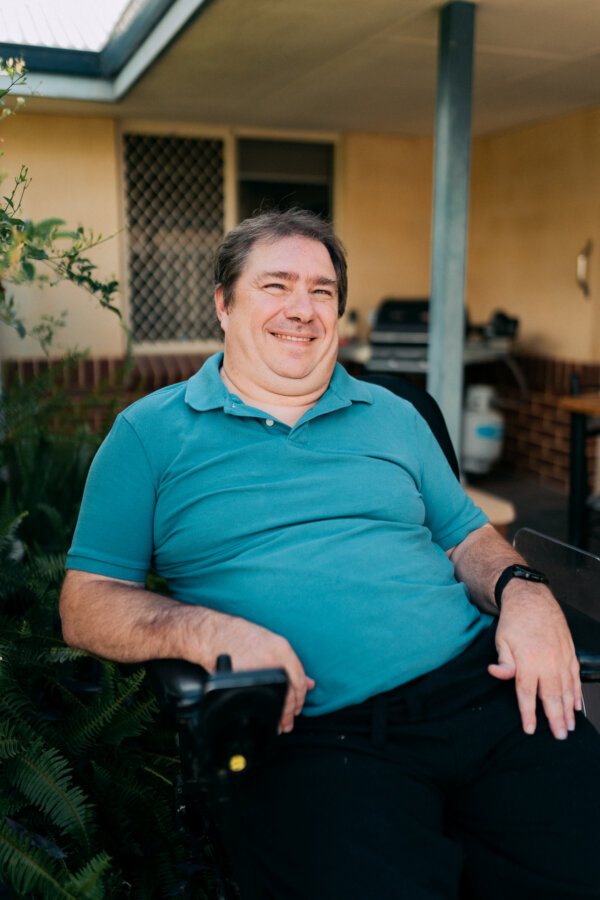 I'm Nick, I've been living independently now for twenty-eight years now.
I love getting the most out of life and having as much fun as I can.
I love my footy! I'm at the footy pretty much every weekend of the winter. Sometimes I go with friends, sometimes I go on my own. It's just so good to yell and scream and carry on!
I'm a Southie, I love living South of the river. I guess one of the reasons I do love living on the south is because I know the area. I know where I'm safe, I know where I'm not safe that's for me one of the biggest things about living independently, I've been known to go to Fremantle on my own because I know the place.
Independence is important to me, I mean I've found easier and quicker ways to prepare food and clean and, with the technology of today, living independently is a lot easier now that's it's ever been.
I'm in the process of moving to a new high-rise apartment and I am so excited!
The new place is just gonna have so much more tech, which will make life so much easier, all assistive technology, facial recognition entry, automatic lights, blinds.
I pretty much won't have to do anything, just live!
I run a consultancy business, I train businesses, councils and university students.
Having my own home office means that I don't travel, I just go into my office and concentrate on my work, I can just achieve and do so much more.
Homelife for me, is about getting the best out of yourself. I've got some of the best people on the planet in my life. Family, friends I've known for over thirty-five years, people I've just met, politicians to street performers and everyone, they're all welcome!
I just love having all kinds of people in my life. Having my own space, allows me to have my own life with my partner. And it just allows us to be 'us'!
Having my own home and my own space has given me the chance to grow as a person. It's allowed me to explore how I can do things rather than how others expect me to do them. If I wasn't living independently, I don't know if I'd have the courage to own my own business, to live my own life and to be my own person. For me, I think the person I've become is probably my biggest achievement.