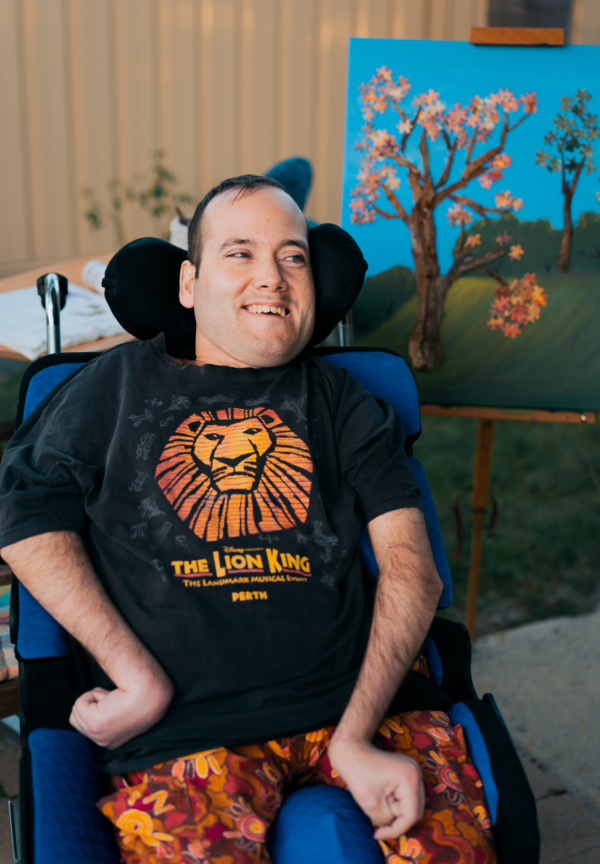 I'm Gareth. I really enjoy people. I'm happiest when I'm with people I know and who know me well.
I've attracted an awesome team of people who support me. They've been with me a long time.  We have a lot of fun. We often sing together.
In my home, I enjoy ordinary things like long showers, getting my hair washed, and relaxing with a movie.
I feel safe in my home because people are listening to me, and they respond when I need something to happen.
Something I really love to do is give to people. I like to give things from my garden or cakes that I've baked.
I often give people gifts of my artwork, too. I do lots of paintings with mixed media like jigsaw puzzle trees, diamond art and mosaic. I even decorated my letterbox.
I also like to give my time at a soup kitchen. They are great people.
It gives me joy to see people receive my gifts and just to share life with them.
Since I've moved into my own house, my life has gotten a whole lot bigger and more interesting. I'm the healthiest and the happiest I've ever been.