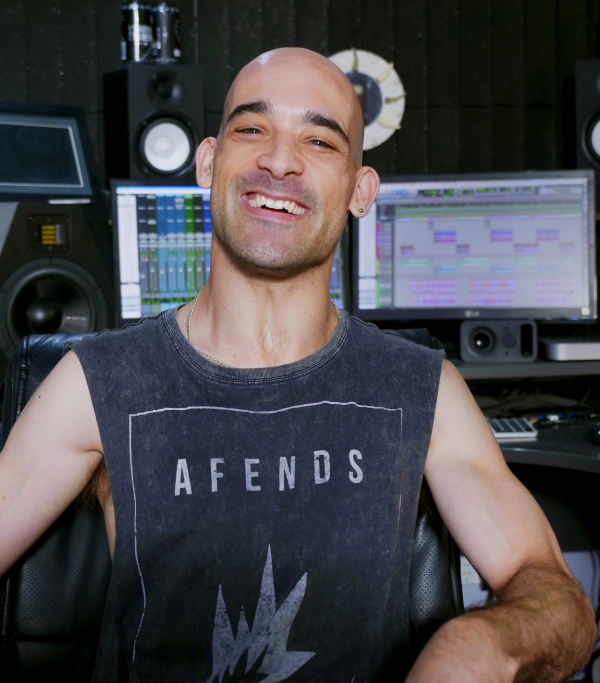 My name's Kaleb.  And I am a music producer and also a mix engineer.
My studio is called Imocean Studio. It's about my two loves, music and the ocean.
And it's a play on words because there's always emotion in music.
I've always loved music. I listen to a whole range, it really depends what mood I'm in, but I produce whatever comes through my door.
I've done reggae, some blues, indie Rock, country and even some heavy metal. It depends on what the client wants.
I try to keep the vibe of my studio really relaxed because that helps people open up more. I let the artist be themselves first. I let them perform the way that they wanna perform it. And that's key. And if there's any issues, I'll tell them. And together we become a team. And that's when the magic can happen.
And every single person I work with I learn from.
What I love about mixing is, seeing it come together, hearing a song go from okay to really clear to tight.
That moment when people hear their songs done for the first time, when people come back to pick up their mix. It's pretty special. That smile on their face says it all.
It's important because I like feeling like I've done my job right. I've helped people reach their dreams.
I really love teaching people and sharing knowledge. I have an assistant who helps me with the hands on. And at times, I will mentor them to help them reach their potential.
There's a quote that says, "I don't need easy, I just need possible". It's pretty much me in a nutshell.
I love what I do, making music and having a laugh and meeting people. This is the best job.