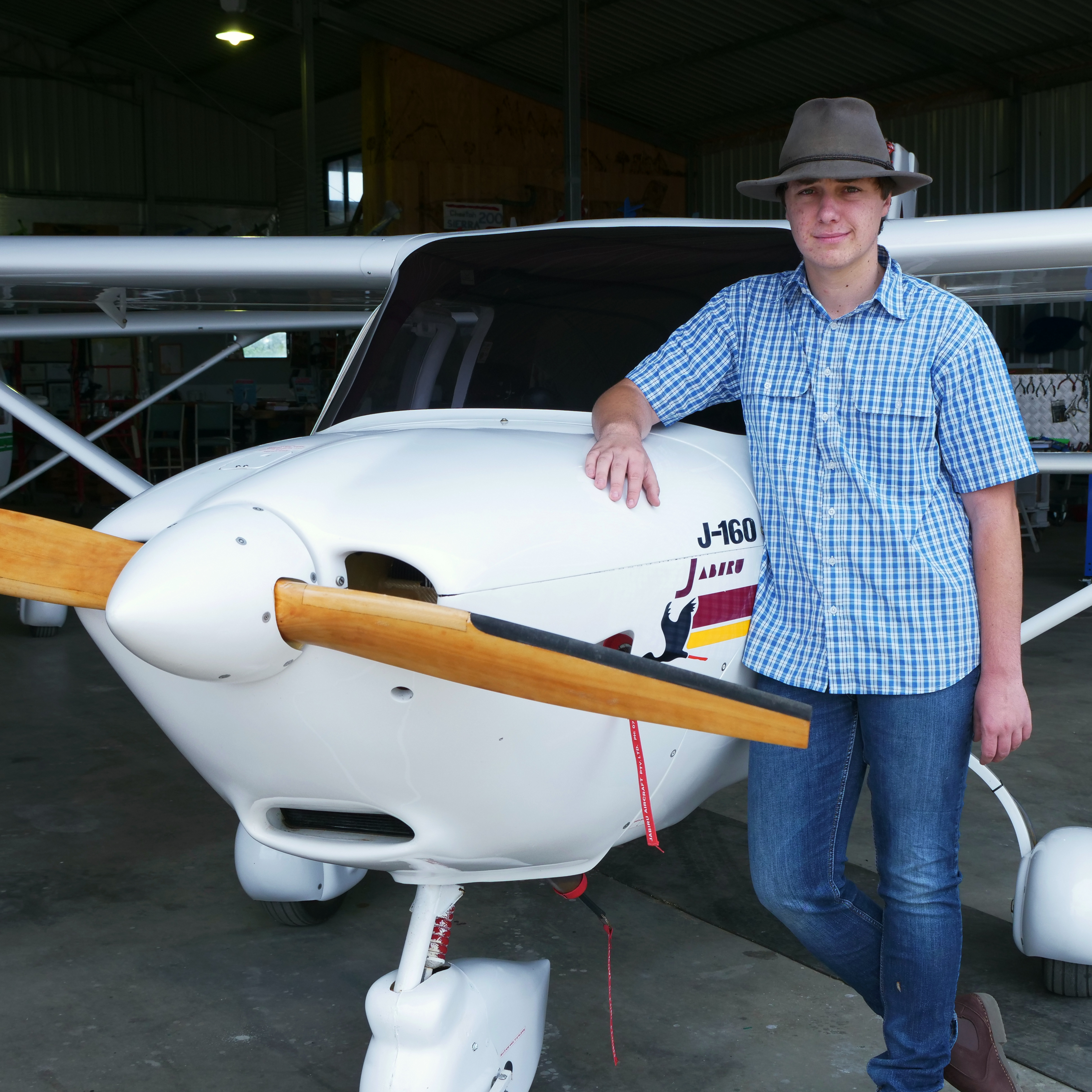 My name's Hayden. I'm twenty years old. I work at Farmer's Centre in Esperance. I also run a Youtube channel, and I'm working towards a career in aviation.
Farmers Centre has been running for generations. They sell and service farm machinery. I'm a detailer, which is getting new or used farm machinery ready for the show yard or delivery.  I blow it down with a heavy diesel air compressor to get rid of all the plant matter, making sure there's no weeds or foreign seeds that go onto another farm for bio security reasons. My specialty is polishing and interior cleaning. The skills I'm picking up is safety, an eye for detail, working to deadlines, risk management and team work. This job has really improved my life. It's made me independent, and even better, it's funding my next career move.
Flying is a big deal in my life. I've been exposed to it since quite a young age. As the pilot in command, you decide when and where to go. It just feels so free and liberating. And I like the solitude. The only people who can hear you are the other pilots or air traffic control.
Before every flight I have to do a pre-flight check.  I have to make sure that there's nothing that can affect the safety of the aircraft. Safety is one of the major factors in aviation, and I've been trained to take it very very seriously. I'm good at focusing for long periods of time and keeping the aircraft under control. In fact, in one instance I recovered faster than my instructor did, and I landed an aircraft when the electrics failed.
Right now, I have my recreational pilot's certificate and I'm working towards my recreational pilot's licence and private pilot's licence. I want to fly for Qantas or the Royal Flying Doctor Service, because I like helping people, and I want to do something for the community.
From what I've heard there's not a lot of people on the spectrum who actually fly. On my Youtube channel I want to challenge that and show that people with autism are more than capable of becoming pilots.
I want to keep on flying no matter what.