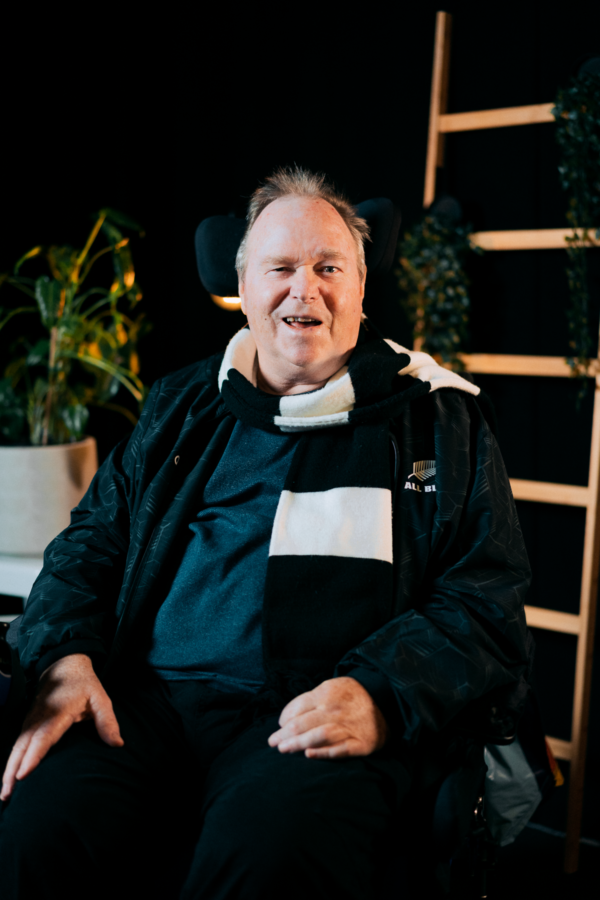 I'm Craig, from New Zealand, a Kiwi and I enjoy my rugby, especially the All Blacks,  because I like supporting winning teams.
I have a son and a daughter and two grandsons living in New Zealand. And I'm planning on getting back there soon for a visit.
I love getting out and mixing with people, hearing their story, going to the shops, the pub occasionally, and my lawn-bowling club. My background in Sales has meant that I have had to talk and listen to people. And I guess that's one of the reasons why enjoy trying to connect with people.
I wanted my own place so that I could have more independence, do what I wanted, when I wanted. I attend my gym on a regular basis to keep fit and keep my strength up.
On a Monday morning, my favourite thing to do is go along to Breathworks which is a form of meditation and an excellent way to relax and rejuvenate your body. And after Breathworks, we generally all meet up for coffee at the kiosk and reflect on our coming day.
Recently I've been thinking of various ways to make some money. I've just started a dog-sitting business for small dogs, which is working out really well. My business name is 'Watts Good 4 Dogs' because my surname is 'Watts' so it's a good play on words.
Lala, my dog, enjoys my dog-sitting business. She enjoys making friends. Having dogs around me in my home is very comforting. They complete my home and make it more homely.
My home is set in an ideal location. Everything I love to do is close by and helps connect me with the fun things I enjoy doing: my meditation, the pub, and a few of the friends that I've met along the way.