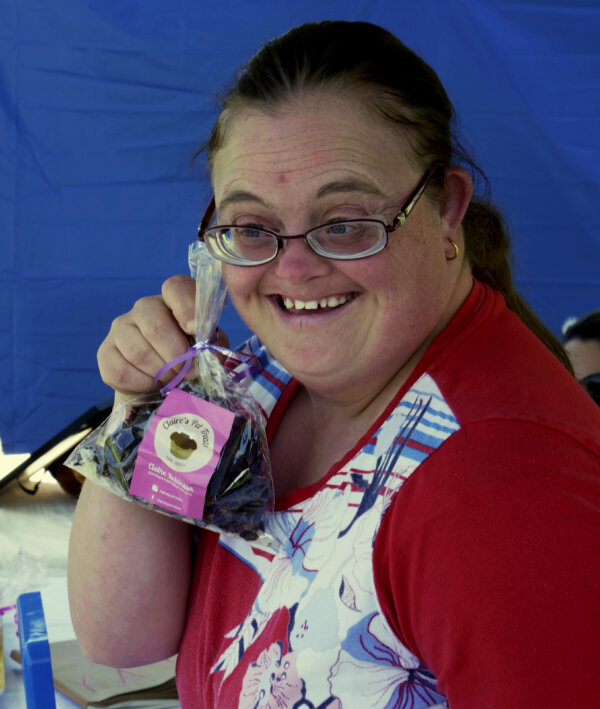 My name is Claire, I live in Busselton in the south west of Western Australia and my business is called Claire's Pet Treats. I love dogs so much. And they love my treats.
My treats are made of chicken and kangaroo and ox liver. I make them in my dehydrators. It's definitely good for puppies as well as adults. Good for their bones and healthy.
The first step is to cut up all the meat and put them on the trays and put them in the dehydrators. It takes hours through the night. It becomes crunchy just like chips in a packet, like dog chips.
The next step is, weigh them. And then I package them up and tie them with my coloured ribbons, stickers.
I sell my pet treats at the Busselton Foreshore Markets every Sunday. I've been in the markets for the last four years. My stall is pink because it's my favourite all time colour. I have soft toys at my stall, dogs and children love them. I have a giant stuffed dog named Charlie, he's my mascot. I have free treats for the dogs. Sometimes they bark or jump up and down and I can tell they're so excited to see my treats. My treats are used for training dogs. It's fun to see them do tricks.
My store is very popular and  the last Sunday markets I was sold out. My business is doing very well. I really want my business to grow.
I love what I do. I'm the boss of my business. It's a good feeling.