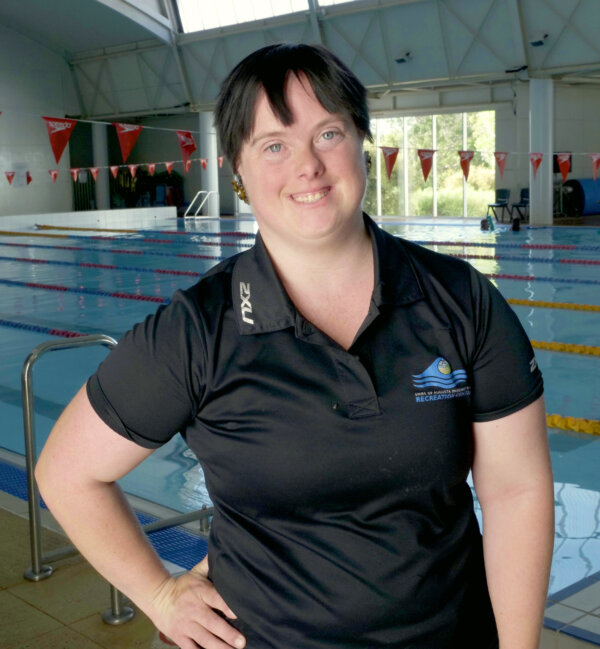 I'm Brooke, I live in Margaret River. Margaret River is a lovely town, and all the people are really friendly.  I work at the Rec Centre. I'm also an artist, and I work at Drift Café, I'm the waitress.
My family run the café. I love working with my family. I like to talk to the customers, and I am good at making them feel comfortable. If they feel welcome, they will come back. It is really important and it's good for business to be nice.
My art is on the walls at the café. I love doing painting. I like to draw my family and my favourite tv shows and animals. I use acrylics and water paints. I sell my art at  exhibitions. I want my art to be a business. It's really important to me. And it makes me money.
I love to work at the Rec Centre with my friends and my job is helping customers check in at the pool or gym. And I make coffee for the customers. In the gym, it is my job to keep it clean. I also do the pool testing. It is important to make it safe.  I work with Tegan and Chris. We're always laughing. They're also good fun. The Rec Centre is really cool. It is a really important job for me, I really love it.
I like different. I love having three jobs, it is really interesting. I love my life.