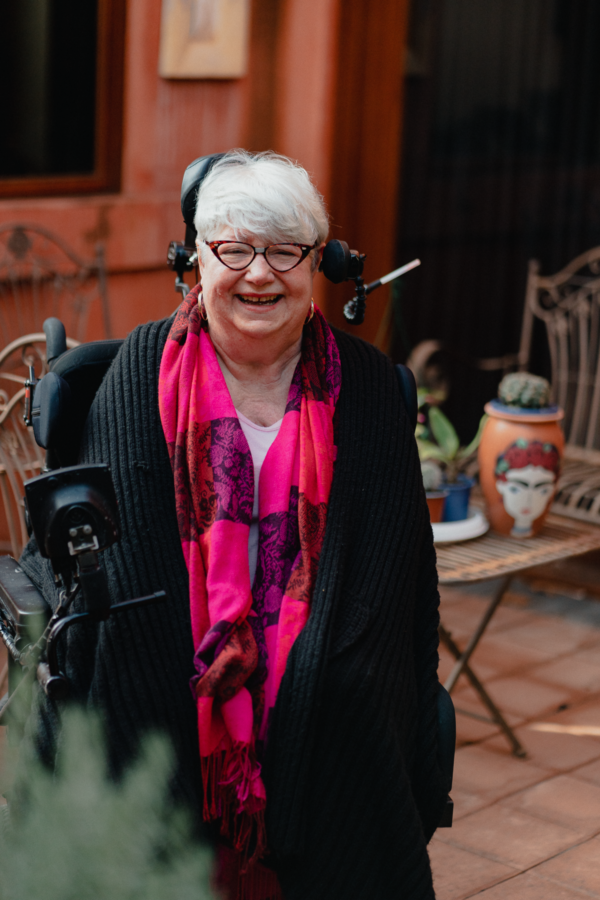 I'm Athena. I've got two sons, grown up, grandkids and I've always enjoyed
just being myself and doing what I want.
This is my home and I enjoy living here. I'm lucky enough to live in such a terrific place. Mum and my sister live next door, so it's quite a unique little community we have here. And it's like living in a Greek little town or something you know like, everyone's around, everyone's close by. I love it when they just drop by.
Well I grew up in a very traditional Greek family. The unity of family is so important and how we do stick together. There's that comfort in knowing that family's all around and it's just fun.
The house was built with my ideas in mind and I wanted to live in a Tuscan-style house. It's me, it's my personality that's in this and yeah I've accumulated some paintings, I've got a few of my own. And I just love collecting other nice pieces of art.
I go to art classes. I go once a week. It's like another little catchup with friends when I get there. I quite surprised myself that, the fact that I can actually paint with a paintbrush in my mouth.
I love going out and enjoying life. It could be even a pub with friends, it's going to the movies, concerts, restaurants, just being with friends and I enjoy being with people and just having a good laugh and having a good time. Basically that sums me up you know I just like to do fun things.
The house is nice and quiet. I have a a nice little room where my computer is set up and I've got everything there.I like to challenge my brain, and do a good Jigsaw and it's just nice to relax in a quiet time.
I appreciate the good things in life and it's sort of part of my DNA, inherited from my mum. I like the best of whatever I'm going to do and have. Aaah, all the good things in life, yeah great coffee, great food, I love flavours on my food, good company.
I appreciate quality. I appreciate beautiful things and like scenery. Flowers inspire me. I enjoy the colour around here.
My home makes me feel safe and yeah, life is beautiful, and life is good, very good!